High Value Partner in Corporate Consultancy!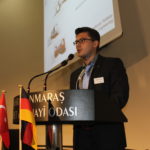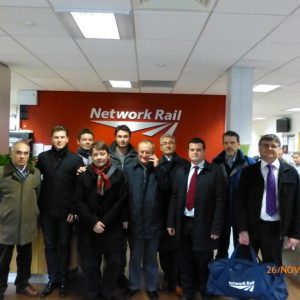 TECHNOLOGY CONSULTANCY – WAGON AND LOCOMOTİVE TRACKİNG SYSTEMS

RAILWAYS SAFETY MANAGEMENT SYSTEM

TRAININGS IN RISK MANAGEMENT, ACCIDENT ANALYSIS AND CERTIFICATIONS OF TSI AND ECM

RAILWAY TRANSPORTATION BUSINESS CONSULTANCY

TECHNICAL TRIPS ORGANIZATIONS

RAMS ENGINEERING

ECM, TSI CERTIFICATION (NoBo) AND INDEPENDENT SAFETY ASSESSMENT CONSULTANCY (AsBo)

SUPERVISION IN RAIL CONSTRUCTION WORKS

RESEARCH AND BENCHMARKING (CLUSTER, LIGHT RAIL, ACCESS CHARGES, ETC.

MARKET ANALYSIS

FEASIBILITY STUDIES

ISO 37001 ANTİ BRİBERY MANAGEMENT SYSTEM

STRATEGY PLANING

LEAN MANAGEMENT

LEGISLATION AND STANDARDS PREPARATION

LOGISTIC CONSULTANCY (PLANNING AND ENGINEERING OF LOGISTIC TERMINALS, CONNECTIONS)

LONG-TERM CORPORATE CONSULTANCY

BUSINESS DEVELOPMENT

TRANSPORTATION ANALYSIS AND MODELING
Consultancy, certification and audit services in railways, supply chain analysis and
strategy development with an experience of 12 years...